Welcome All Coaches and Players:
The 2019 Marin Futsal Winter League begins this weekend: January 4, 5, & 6
ARE YOU READY!!!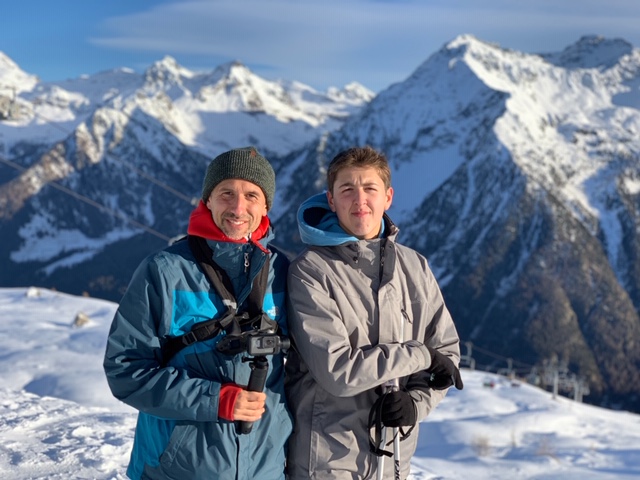 Marin Futsal's Veteran Coach Federico Calvi and son, Arthur (U-16BC), are on their way back from the Alps just in time to play Futsal this weekend.
SCHEDULES: Schedules have been sent to Coaches to forward to their players.
WHEN:  The Marin Futsal League games begin the weekend of January  4-6, 2019, and run through the second weekend in March.
NOTE: No games on MLK Holiday (January 18-20) and President's Day Holiday (February 15-17).
PLAYERS:  Remember the 5 S's to Futsal - Shirt, Shorts, Socks, Shinguards, and Shoes!
MARIN FUTSAL ACADEMY:  The Academy is the perfect program for younger players and soccer players new to Futsal (ages 5-9 - Kindergarten to 4th Grade).  See below for ACADEMY location, dates, and times.
The Marin Futsal Academy is the perfect place for our younger members and soccer players who are new to Futsal (ages 5-9 / K-4th Grade).  Our professional trainers make learning the basic rules of the game fun, while developing the right techniques and core ball-handling skills.
WHEN: Sundays beginning Jan 6th - morning and afternoons by grade level
WHERE:  Del Mar Gym, Tiburon, CA
Did you know? US Club Soccer requirements are to follow the U.S. Soccer mandates, which favor small-sided games, to be consistent with international standards effective August 1, 2017.
To read more about these coaching initiatives supporting long-term player development: http://tinyurl.com/p84s9gn 
2019 Marin Futsal Coach Registration is CLOSED!
Welcome new and returning Coaches and Players!  Registration is CLOSED.  Schedules have been sent to all Coaches, who will forward them onto their players.