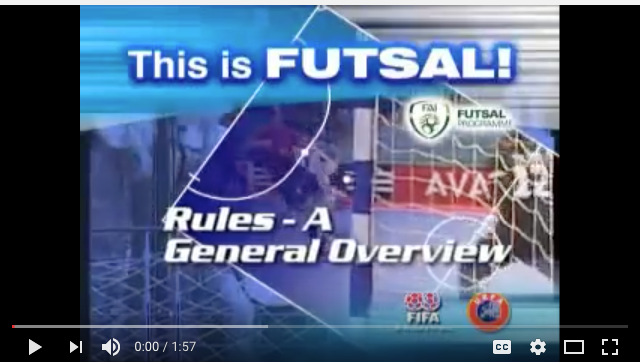 Click Here For A Quick Look @ Futsal In Action
Futsal is the official indoor sport of FIFA (soccer's governing body).  Futsal is an exciting, fast-paced sport that has skill development designed right into the game.  With Futsal, a player can't help but improve their passing, shooting, dribbling, defending, and overall team skills.  People are always amazed at the great ball handling skills that the top Sough American players display and often wonder where they learned it!  The answer is simple -- they all played Futsal while growing up.
For those of you who are new to the game, Futsal is a wonderful opportunity for the Recreation (REC) or Competitive (COM) player to improve their ball skills, while still having a lot of fun.  Like outdoor soccer, Futsal requires a player to keep the ball within the lines.  This is an important aspect of skill development, especially for youth players.  After a winter of Futsal, a REC or COM player will see a noticeable improvement in their ball-handling skills, play better, and enjoy outdoor soccer more.  U.S. Futsal is affiliated with U.S. Soccer Federation.